Desperately seeking submission: top tips in finding a Mistress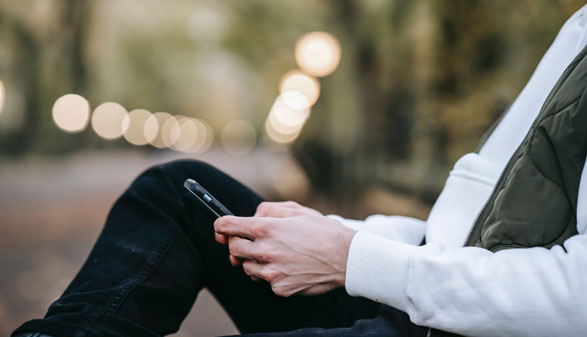 Looking for a Mistress? Surprisingly they don't grow on trees and finding one you also have a connection with? Well, that's the jackpot baby! Searching subs will need patience, thoughtfulness, and determination if they're to bag themselves that elusive dom. Here are our top tips in finding a Mistress.
Educate yourself
As with any BDSM activity that you're wanting to try, the best place to start is doing your research. And no, free femdom porn doesn't count. This fantasy click-bait will never reflect what it's really like to serve someone. We recommend you do the groundwork to prepare yourself mentally and emotionally. Reading, attending workshops, and asking questions will ensure you're more prepared to become someone's slave and will protect you against making bad decisions that could be harmful.
Think about what you really want
Yes, you want a dominant female, but what exactly is it that you want from a relationship? What do you have to offer a dominant? Take the time during your research phase to explore areas that interest you to get a better understanding of the submissive role. Remember Mistresses are the ones who are in control. If you want something based around your desires and your schedule, then you're probably better off paying for the services of a professional dominatrix.
Attend a munch
Whilst there's a high chance that the lady standing next to you in the bus queue is a Mistress, or perhaps that chick scanning your supermarket shop, the fact is you're never going to know. Unfortunately, Mistresses don't walk around in heels with whips to make them easy to find. If you want to meet a Mistress near you the old-fashioned way, try searching for a local munch. These events are not about hookups but about meeting and getting to know other kinksters. This is probably the safest way to network amongst BDSMers and making friends will allow you to navigate if you're new on the scene.
Mistress dating
Unfortunately, munches aren't always that easy to come by, particularly in the time of Covid. In which case online is your next best place to find your Mistress. Using a specialised BDSM dating site will help you narrow down your search to find a like-minded dominant, like My BDSM Hookups perhaps?
Stand out from the crowd
Mistresses get inundated with online messages all the time as male submissives tend to outnumber dominant females. "How r u?" and "I wanna be your slave" are boring, lazy openers. They might incur an eye-roll and little else. There's no need to come on all kink-heavy and eager. Something like "I saw on your profile that you're X and Y, can you tell me a bit more?" This shows you've taken the time to read their profile and have an interest in them personally. As opposed to shooting off those boring ctrl-v intros to anyone that might respond. Grab their attention, get creative and remember to always be polite.
Delay play
As eager as you might be to throw yourself down at the mercy of the first willing Mistress, you'll save yourself a lot of energy, embarrassment, and heartbreak if you chat a while first to see if you connect. Just because you're a submissive and they're a dominant, doesn't mean you're going to be into the same stuff. A mistress isn't necessarily looking for the ultimate doormat. Saying you'll 'do whatever they want' doesn't mean a mistress actually wants you to.

Remember Mistresses are human too. Just because they like being dominant in the bedroom doesn't mean they don't have feelings. They're vulnerable just like anyone else, so treat them with the courtesy and respect that all women deserve.
Register for
My BDSM Hookups