Learning to play: a beginners guide to BDSM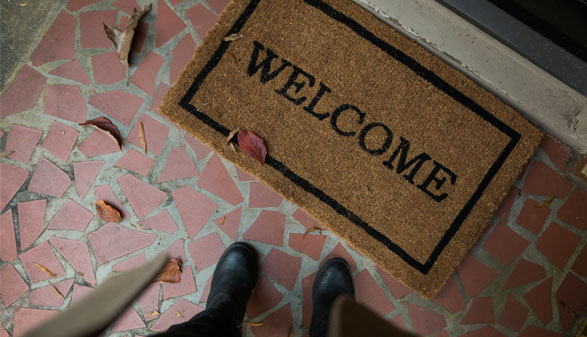 Have you got a fantasy or a fetish you wish to explore? Maybe you've dabbled in spanking and you liked it, really liked it. Or perhaps watching Fifty Shades piqued your interest in the erotic. Whatever brought you to this page, chances are you want to learn more about BDSM. Here's our easy to understand beginners guide.
What is BDSM?
Breaking down the acronym. Remember you don't need to be into all of these elements to practice BDSM.
Bondage and Discipline (BD).
Bondage means tying limbs together and restricting movement through the use of restraints such as handcuffs, ropes, etc. Discipline uses rules and punishments to control or correct behavior such as whipping or humiliation.
Dominance and Submission (D/S).
A power dynamic involving giving or receiving control of one partner over another. Designed to give both parties pleasure. You're either a submissive (sub or bottom) relinquishing control or a dominant (dom or top) who calls all the shots.
Sadism and Masochism (S&M).
Or sadomasochism refers to the exchange of physical or emotional pain. Sadism is the pleasure from inflicting pain and masochism is pleasure from being hurt.
Recommended BDSM sources
Reading:
SM 101 by Jay Wiseman
Screw The Roses, Send Me Thorns by Philip Miller and Molly Devon
The Ultimate Guide to Kink by Tristan Taormino

This - contains some invaluable advice from Lady Green and Jay Wiseman

Social networking:
Fetlife.com is a great place to ask questions and find local events, groups and classes in your area. Think Facebook for the kink community.

BDSM dating sites:
BDSM specific dating sites are also a great place to meet fellow kinksters, chat and practice kink online.
Play Safe
There is no society on the planet more committed to the concept of consent than the BDSM community, it's what crucially separates it from abuse. Elements of BDSM can be incredibly risky. You can be pushed to extreme limits both emotionally and physically which is why you must trust your partner implicitly. The RACK guidelines are an excellent way to ensure BDSM is practiced safely.
Risk-Aware Consensual Kink or RACK
These guidelines were introduced to clear up any ambiguity about play. Simply put; Can you name the risks? Are you both able to affirm your consent? Do you understand exactly what event/activity is about to take place?

Despite society's best efforts to label those with a love of kinky sex as weird or abnormal, the truth is it's just another way to enjoy sex. You're at the start of an incredibly liberating journey to sexual freedom. Delve a little deeper into BDSM and you'll discover an endless world of erotic fetish and fantasy that will blow your mind.

Now you know the basics, how do you find your BDSM hookup?
Register for
My BDSM Hookups