Ways to meet people for BDSM hookups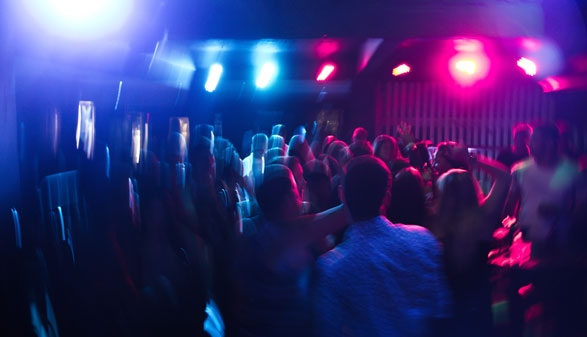 Unfortunately, fellow kinksters aren't easily identifiable in public so you may think it's hard to find a BDSM hookup. You could take your chances that the person you've been snogging on the dancefloor will let you take them home and tie them up or you could try one of these BDSM-specific avenues. It'll save you wasting your time and energy on the wrong person!
Get the munchies
A munch is an informal social event for kinksters to network and meet like-minded individuals. They're not designed for hook-ups per se, but are a good option to consider if you're finding it hard to make connections elsewhere. Experienced BDSMers can help you navigate and it could lead to making some great BDSM contacts near you. After all, everyone needs a wingman/woman, particularly for some of these other suggestions.
BDSM conventions
Like any other kind of convention with demonstrations, workshops, interviews, and trade stands just with more leather, sex toys, and dungeons. The ultimate play party, BDSM cons are usually located in a hotel, so register early to stay at the host hotel and ensure you're part of the action! There are usually social events planned as a good place to meet people. Be prepared that not everything will be your cup of tea, you might see some stuff you wish you hadn't. Think sensory overload. Also, it's worth noting that conventions can also become extremely expensive, especially if you have to travel.
Fetish club nights
Entering a fetish nightclub for the first time can be a little intimidating. But as long as you have a great outfit, an open mind, and some basic understanding of the scene you'll do just fine. As a newbie, it's probably a good idea to start out at one of the larger clubs to see exactly what attracts you and where you fit in. Some clubs will be all about offering an array of performances in social areas whereas others may focus entirely on a dungeon playground experience. Mainly you'll find lots of drinking, dancing and socialising just like any other club. You can also find specialised nights focusing on particular kinks or fetishes.
BDSM dating sites
Online is where the true kink party's at! If you don't have a profile already on BDSM Hookups then you should really do it right now. Go on, off you trot... Once you're all set up you can start searching for men, women, couples based on fetish, interests, sub/dom dynamic, and all that good kinky stuff. It's a great way to meet someone as usually you spend a lot of time chatting before you hook up - meaning you can ensure they're the right person for you and you're going to have a good experience.

You may think finding BDSM near you is difficult because it's not outwardly visible. But with the power of the internet, you could quickly find your next BDSM hookup via any of these methods. Each has its own benefit so try all of them to maximise your opportunity in meeting fellow kinksters. Get out there, get learning and have fun!
Register for
My BDSM Hookups